| | |
| --- | --- |
| Product Name | Stainless steel Ratchet Wrench |
| Material | Carbon steel |
| Color | Nature or black |
| Size | Nature or silvery |
| Hardness | JRC65 |
| wherewhreUsed | Muliti-purpose |
stainless steel slogging ring spanner non magnetic hand tool anti corrosion DIN
304STAINLESS STEEL
SIZE: 17-80mm
WHAT IS THE 304 STAINLESS STEEL NON MAGNETIC TOOL
Only stainless steel with pure austenitic structure has no magnetism.
Such as: 304, 316 and other stainless steel (but usually these austenitic stainless steels need to be cold-processed, in the process of processing there will be austenitic structure precipitation part of martensite structure, so the material will also have the phenomenon of weak magnetic field).
Ferrite (mainly 430, 409L, 439, 445NF, etc.) and martensite (represented by 410) are generally magnetic.
Composition:
Beryllium copper: GBEx ⅡC
Be: 1.8% - 2.3%
Ni: 0.2% - 0.5%
Others: < 0.5%
Cu: Rest
Hardness: 35-40 HRC (HB283-365)
Tensile Strength: 1117 N/mm2 ~ 1326 N/mm2
Aluminum bronze: GBEx ⅡB
Al: 10% - 12%
Ni: 4% - 6%
Fe+Mn: < 5.8%
Cu: Rest
Hardness: 20-30 HRC (HB229-291)
Tensile Strength: 782 N/mm2 ~ 989 N/mm2
We have over 350 items, over 2000 specifications in Non-sparking Tools.All of tools are strictly in accordance with the DIN standard of Germany and national GB standard of China. Forged by a large friction pressing machine with one-time molding, our products enjoy a good quality.Under a perfect quality control system,our products have all been through a series of test from the material purchasing to end-product delivery,which ensure a 100% qualified rate before they are delivered out of the factory.
As a rising star of the Non-sparking Tools industry, the company obtained ISO9001 quality management certification and ISO14000 international environmental certification and OHSAS18000 occupational health certification. So that products are not only popular in China, but also exported to Europe and the United States, the Middle East, Southeast Asia and other places.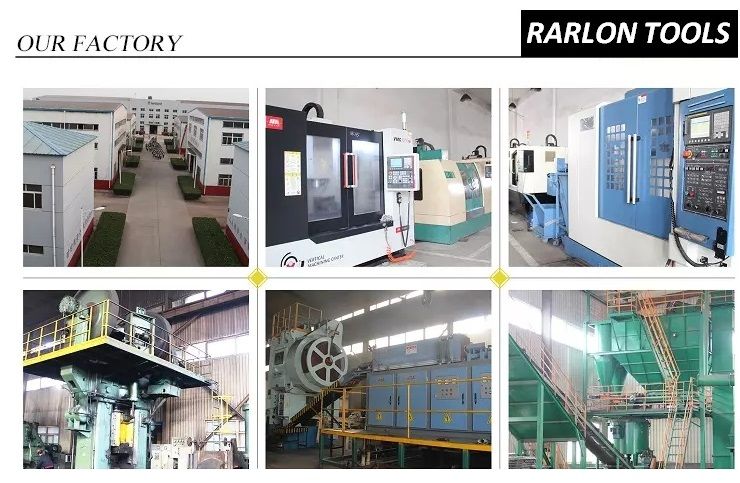 Forging Vs Casting
The Difference Between Casting & Forging
Casting is the process where metal is heated until molten. While in the molten or liquid state it is poured into a mold or vessel to create a desired shape.
Forging is the application of thermal and mechanical energy to steel billets or ingots to cause the material to change shape while in a solid state.
The advantages of forging include:
1.Generally tougher than casting.
2.Will handle impact better than castings
3.The nature of forging excludes the occurence of porosity, shrinkage, cavities and cold pour issues.
4.The tight grain structure of forgings making it mechanically strong. There is less need for expensive alloys to attain high strength components.
5.The tight grain structure offers great wear resistance without the need to make products "superhard" .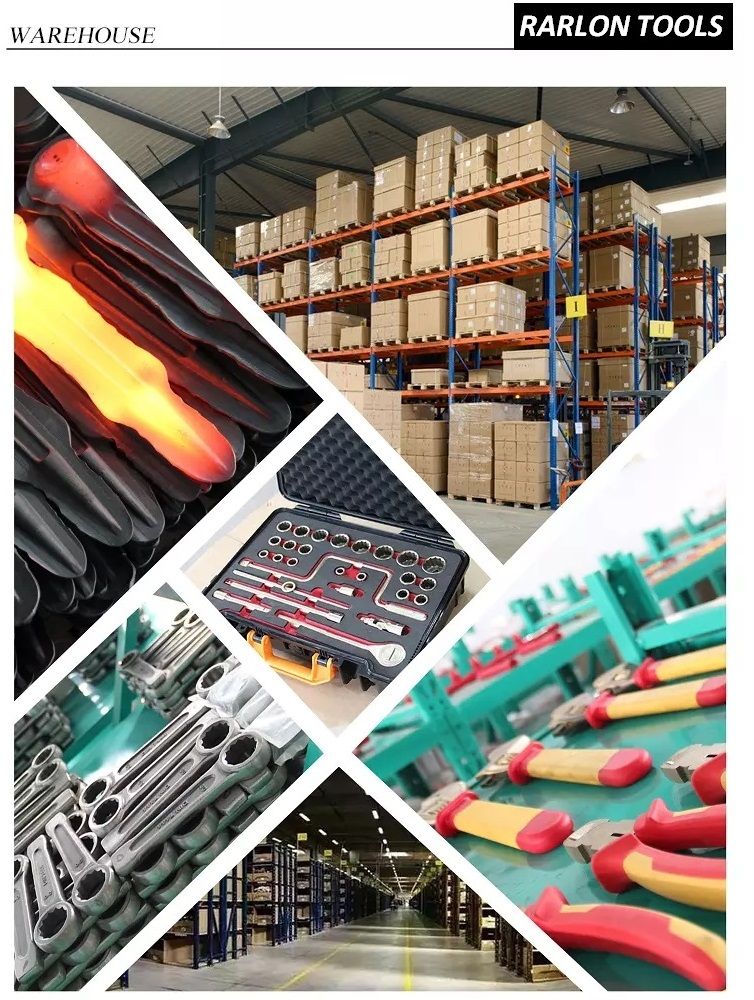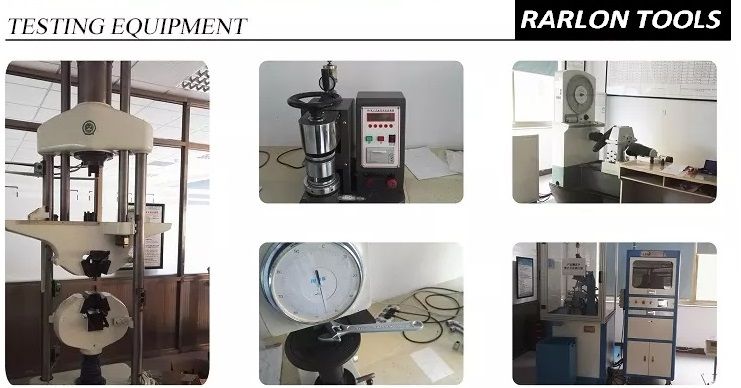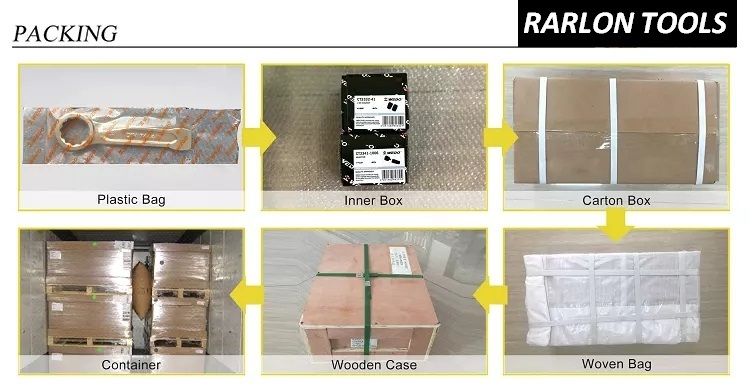 Quick Delivery and Proper Package
Sufficient stock make the order can be delivered timely.
Delivery Time: Order with less 100pcs,within 7 days.
Detailed Package: Each piece of non-sparking tools pack in a polythene bag, then some pack in cartons with different sizes depends on the quantity. We will make the package water-proof and shock-proof.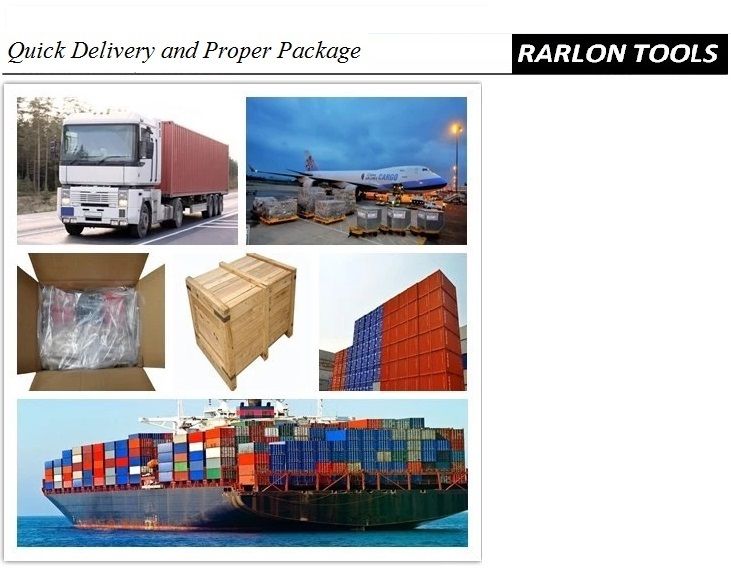 Our Production Workshop
We have more than 20 years experience in manufacturing Non-sparking Tools.Skilled workers and advanced equipments make our non-sparking tools have precise tolerance and high quality.
We can produce more than 5000000 pcs non-sparking tools per year. The main products include: Wrenches, Pliers, Screwdrivers, Hammers etc made from Beryllium copper and Aluminum bronze alloy.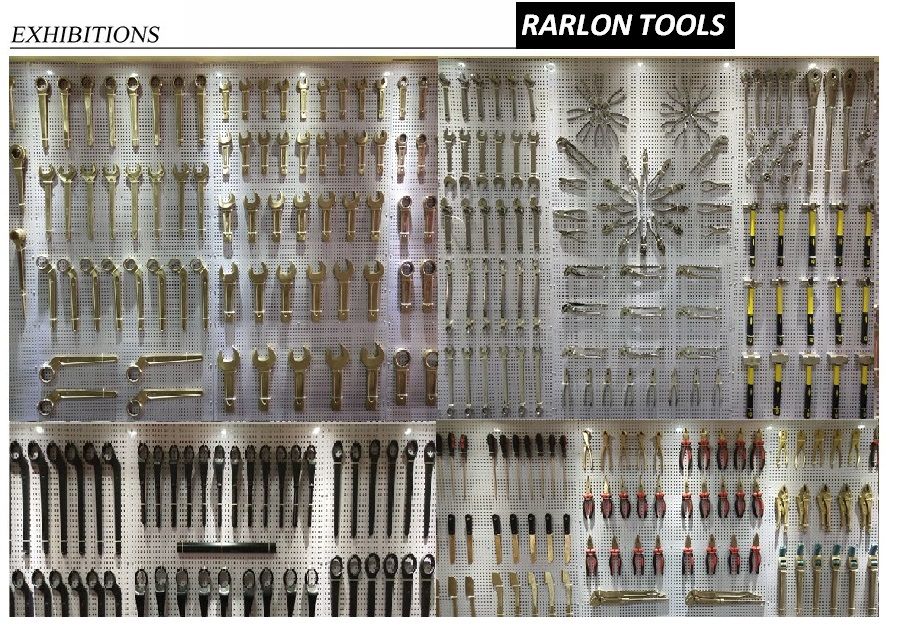 FAQ
1.Are you factory?
Yes, we are factory which specialize in manufacturing non-sparking tools and special steel hand tools
2.Payment Terms?
LC/TT/DP
100% T/T in advance if the order under $1000.
3. How to contact?
Mobile:+86-155 304 66668 +86-150 287 36829
Tel:+86-155 304 66668
Fax:+86-155 304 66668
Wechat : +86-155 304 66668 +86-150 287 36829
whatsapp: +86-155 304 66668 +86-150 287 36829